Management
Mary-Rose O'Loughlin – Education Manager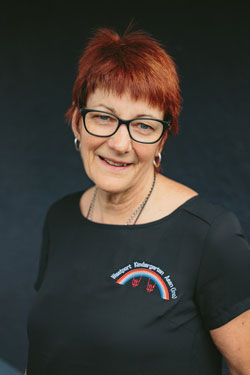 Bachelor of Teaching and Learning ECE.
I have been with Westport Kindergarten since 2007, and have been the Education Manager since 2012 when we expanded our centre.
My role involves all educational aspects of the program ranging from teaching, relationships with whānau and outside agencies, mentoring, compliance audits, appraisals, observations and working with my curriculum leaders to provide leadership to their teaching team.
My role also provides me with opportunity with families so we can support all their aspirations for their family.
Cate Barry – Operations Manager
Kia Ora Koutou.
I am the Operations Manager at Westport Kindergarten and coordinate the day to day operational running of the centres.
My role covers everything from accounts, budgets, repairs and maintenance, marketing, board reports and support with long term strategic planning and if I'm lucky enough, I get to hang out with the children when they are doing extra fun things! It's a great job.
---
We also have a management contract with the Nelson Tasman Kindergarten Association (NTK).  This ensures we have access to quality professional development (PD) with other Early Childhood teachers throughout the Nelson/Tasman region. We can also access support from the NTK financial and Human Resources team, and we are visited each term by a Senior Teacher who ensures our centre continues to offer quality Early Childhood services to our community.